I was born and raised in Italy, a country where food has a central cultural role. I always loved food and I always loved learning more about the history of ingredients and recipes.
Then I moved to my adoptive country, the United States, a country of immigrants coming from every corner of the world to share in our Founding Parents visions and dreams. Each one of them brought her/his culture and traditions... along with delicious recipes. I soon discovered that the USA is not the land of McDonald's and fast foods, but it is a culinary treasure throve of ancient traditional recipes and flavours coming from the entire planet. I soon started expanding my recipes book bejond the Italian borders.
This page is acting as a virtual recipe book, collecting my favorite recipes, cooking guidelines, and interesting articles about food and culinary traditions. I hope you will find it useful.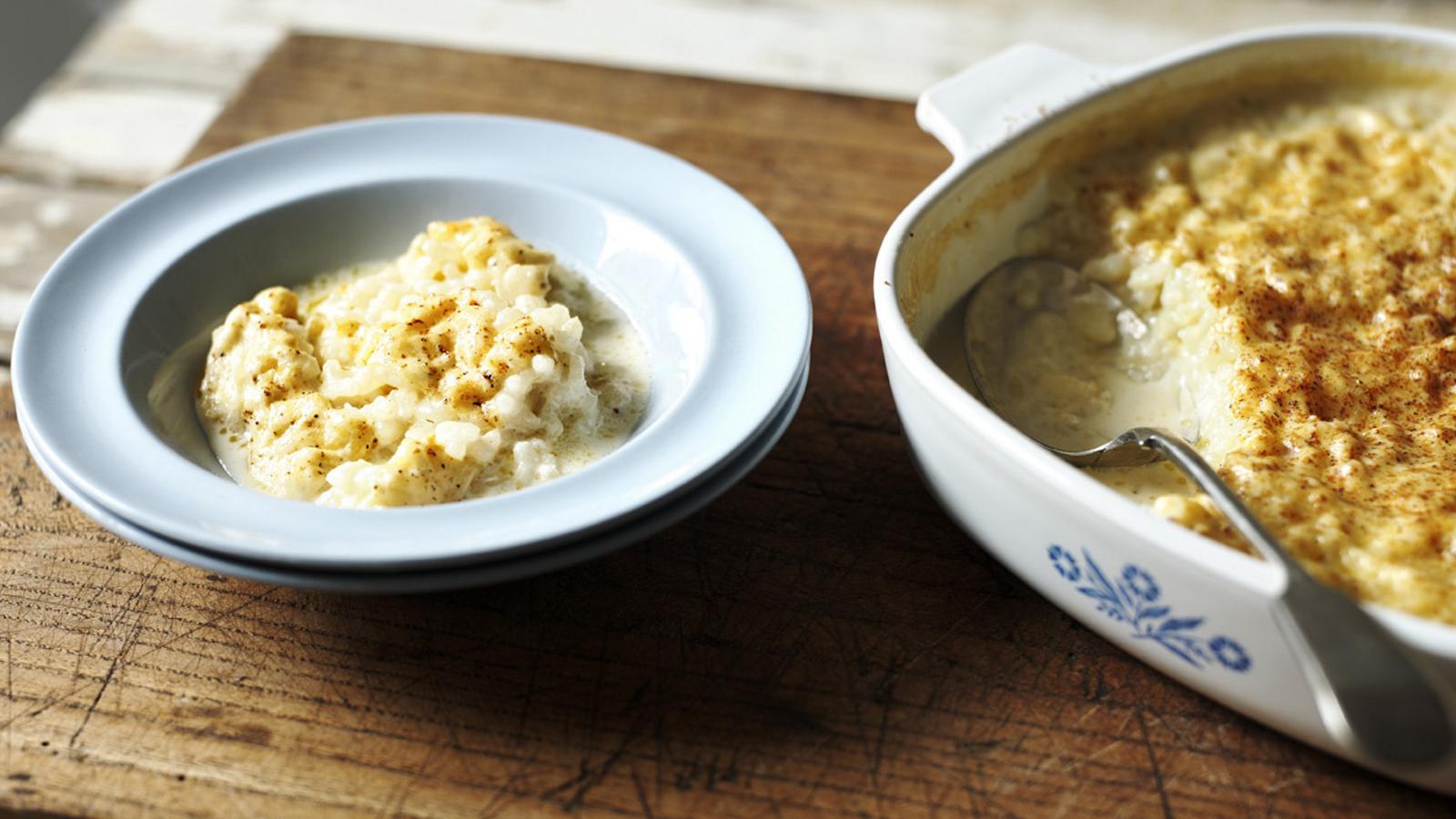 British Recipe
Alessio's Rice Pudding
2020, May 10th

I have not tried this recipe yet, but it was given and recommended to me by my friend Alessio. I can't wait to give it a try! Indulgent and creamy with lashings of nutmeg, Simon Hopkinson's foolproof rice pudding recipe is the perfect comfort food.
American Recipe
Will's Sourdough Pancakes
2020, April 19th
I have not tried this recipe yet, but it was given and recommended to me by my friend Will. I can't wait to give it a try! This recipe comes from Vinegar Hill House in Brooklyn, via Angela Johnson Sherry, who shared her family's recipe with the restaurant almost a decade ago. The restaurant sprinkles a little seasonal fruit at the bottom of the pan, then follows with a lot of airy pancake batter to make thick, crisp, golden brown pancakes that look almost like layers of cake. Use a hot oven and a pre-heated cast-iron pan, either a small one around 4 inches in diameter to make one pancake each, or a large one around 8 inches in diameter to make a couple of giant pancakes you can split at the table.
Full text: [
New York Times
]
West African Recipe
Mark's Baked Tofu With Peanut Sauce and Coconut-Lime Rice
2020, April 19th
I have not tried this recipe yet, but it was given and recommended to me by my friend Mark. I can't wait to give it a try! A spicy, fragrant peanut sauce reminiscent of the groundnut stews that are popular across West Africa anchors this recipe. Any protein would be lucky to be doused and marinated in it, but tofu soaks up the peanut sauce's flavors and chars up nicely upon roasting. The tofu's neutral flavor allows the other flavors in the dish to break through. Red miso and fish sauce provide umami, honey lends a subtle sweetness and the lime zest in the coconut rice brightens it all. Finished with pickled peppers and fresh sliced scallions, this dish comes together to make an exciting but quick weeknight dinner.
Full text: [
New York Times
]
Italian Recipe
Focaccia
2020, January 26th
I received some good sourdough starter and I started using it for tons of recipees. One interesting use is for focaccia, giving a San Franciscan twist to a classic Italian dish. It seems perfect! I follow the recipe here, replacing the dry yeast with my sourdough starter.
Full text: [
Food Network
]
Japanese Recipe
出汁ラーメン (dashi ramen)
2019, August 17th
I decided to make a 出汁 (dashi) based ramen from scratch following the traditional recipe. The traditional form of dashi is a broth made by heating water containing kombu (edible kelp) and kezurikatsuo (shavings of katsuobushi – preserved, fermented skipjack tuna or bonito) to near-boiling, then straining the resultant liquid. The element of umami, one of the five basic tastes, is introduced into dashi from the use of katsuobushi and kombu. Katsuobushi is especially high in sodium inosinate and kombu is especially high in glutamic acids; both combined create a synergy of umami.
Full text: [
My GPhoto Recipe Book
]
Mexican Recipe
Roasted Garlic and Chipotle Sauce
2019, February 2nd
If you love Chipotles in Adobo Sauce then you're going to love this smoky, spicy chipotle sauce with a hint of garlic. I regularly make several batches of this and keep it in the fridge to use on tacos, eggs, beans, chicken or beef (it's a bit strong for fish). You can add a little to mayo for an added kick on sandwiches or burgers.
Full text: [
Spices Inc
]
World Fusion Recipe
Pasta Aglio Olio With Butternut Squash
2018, November 1th
Stubborn butternut squash often resists being peeled or even cut. Its eventual smooth sweetness is worth it, but what if you could skip the whole having-to-be-patient part? By sautéeing a big pile of grated butternut squash, you're on the fast-track to tender squash. From there, you need only some spice, garlic and oil to turn it into a belly-warming pasta sauce that's equally at home spooned onto warm or room-temperature grains — or on its own as a kind of squash purée. But don't think you're making baby food: This is a sophisticated pasta, silky but still has some bite, a sneaky heat and brightness from lemony nuts on top, which may just be the dish's secret star.
Full text: [
New York Times
]
Italian Recipee
Venetian Canederli
2018, August 5th
This is a very old family recipe: my grandfather regularly made some canederli to be shared with the extended family. This version of the recipe was given me by my aunt, that picked up the tradition with my grandfather passing. I have really nice memories associated with this dish.
Full text: [
My Food Blog
]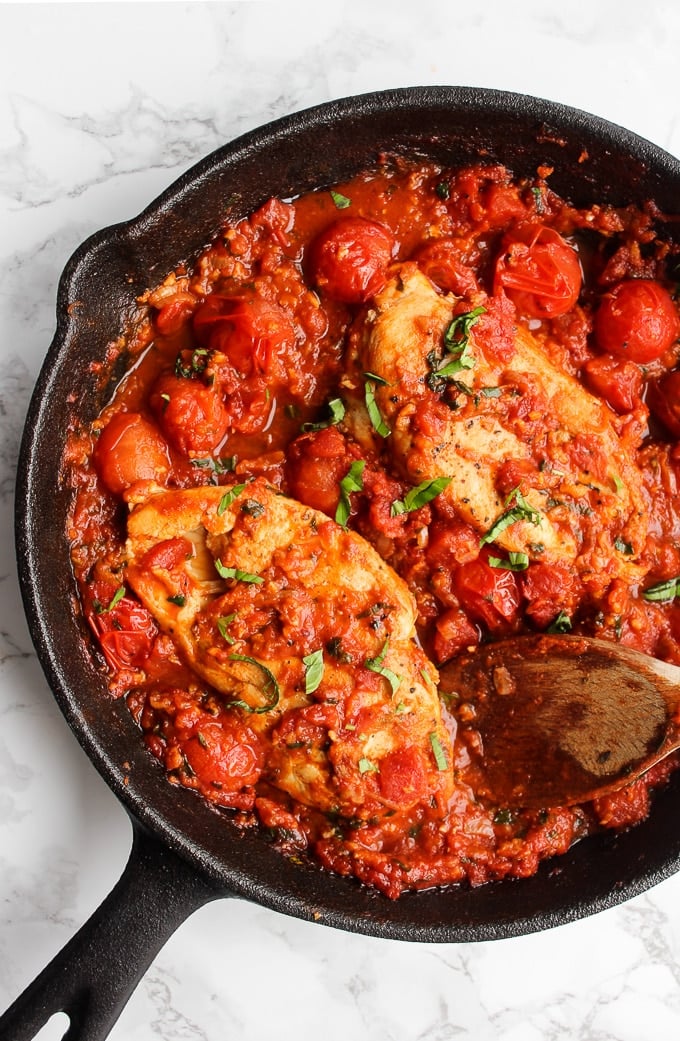 Italian Recipee
Pollo alla Niero
2018, June 10th
This recipe has been passed down in my family from a generation to another. It is not difficult, but it is a little time consuming, so I usually prepare this dish when I have some guests over for lunch or dinner. It's extremelly flavourful and delicious.
Full text: [
My Food Blog
]
Japanese Recipe
Okara (雪花菜) fish cakes
2018, June 2nd
雪花菜 (okara) is a byproduct of Tofu production, it is rich in fibers, and has a good amount of proteins and calcium. It is also very versatile and delicious. One of Internet favorite 雪花菜-based recipe are the fish cakes. The recipe is simple and quick, and the cakes are delicious! The traditional recipe is gluten free.
Full text: [
My GPhoto Recipe Book
]
Mexican Recipe
Tofu in Guajillo Chili sauce
2017, November 26th
Guajillo chili (
chile guajillo
in Spanish) is widely used in the cuisine of Mexico. Its heat is considered mild, and the flavour is unique and delicious. It is often used to make sauce, traditionally used with
tamales
or chicken. You can prepare a batch of sauce, and use it for many days for different dishes. I usually use the sauce with tofu with a side of rice. Give it a try, it's really good!
Full text: [
My GPhoto Recipe Book
]
World Fusion Recipe
Venetian Cuisine meets Korean flavors: Baccala' alla Coreana
2017, November 25th
Venetian and South Korean cuisines have few commonalities, but one of them is their love for sun dried Pollock (bacala' in Venetian, and 북어구이 in Korean). This recipe combines some traditional ingredients from this distant regions to generate something unique and remarkably tasty.
Full text: [
My Food Blog
]
Culinary History
Il baccalà nella tempesta
2015, January, 15th
A very interesting Italian article, written by
Nicola Bergamo
, that explores the history of one of the most famous and cherrished ingredient of Venetian cuisine: the
bacala'
(sun dried cod). The bacala' has an incredible action packed history featuring shiprecks on remote islands and intrigue.
Full text: [
I Fiori Del Male
]
Italian Recipe
Gnocchetti della Katia
2014 August, 24th
A simple and extremely flavorful Italian dish, named after my friend Katia, that is particularly fond of this dish. It features
Gnocchi
(a tradition Italian dumpling made from potato, semolina, and flour) and
erbette
an heirloom Italian green. Since erbette can be hard to find, we provide some possible substitutions.
This is a simple to make, very flavourful dish, that you can prepare for special occasions, or serve as an every day meal.
Full text: [
My Food Blog
]